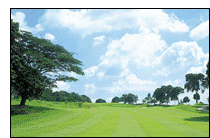 There seem to be great difficulties in all parts of environment related industry in nowadays.
If we look at these difficulties, our insufficient preparation for perfectly taking care of environmental part, economical part, technical part and harmfulness to our body from the industry may be the major reasons.
The three products our company deal with, which are Styrofoam waste decomposition and dissolving device, liquefied waste (poisonous substance) incinerator and tire waste and rubber low temperature pyrosis system, perfectly take care of these parts. Moreover, we are proud of having original technology right for these special technologies.